VENUE

Holiday Inn, Downtown Toronto
The Holiday Inn Downtown Toronto is located at 30 Carlton Street, near the College subway station. There are also streetcar stops at the College and Yonge intersection. Note that College street turns into Carlton street east of Yonge.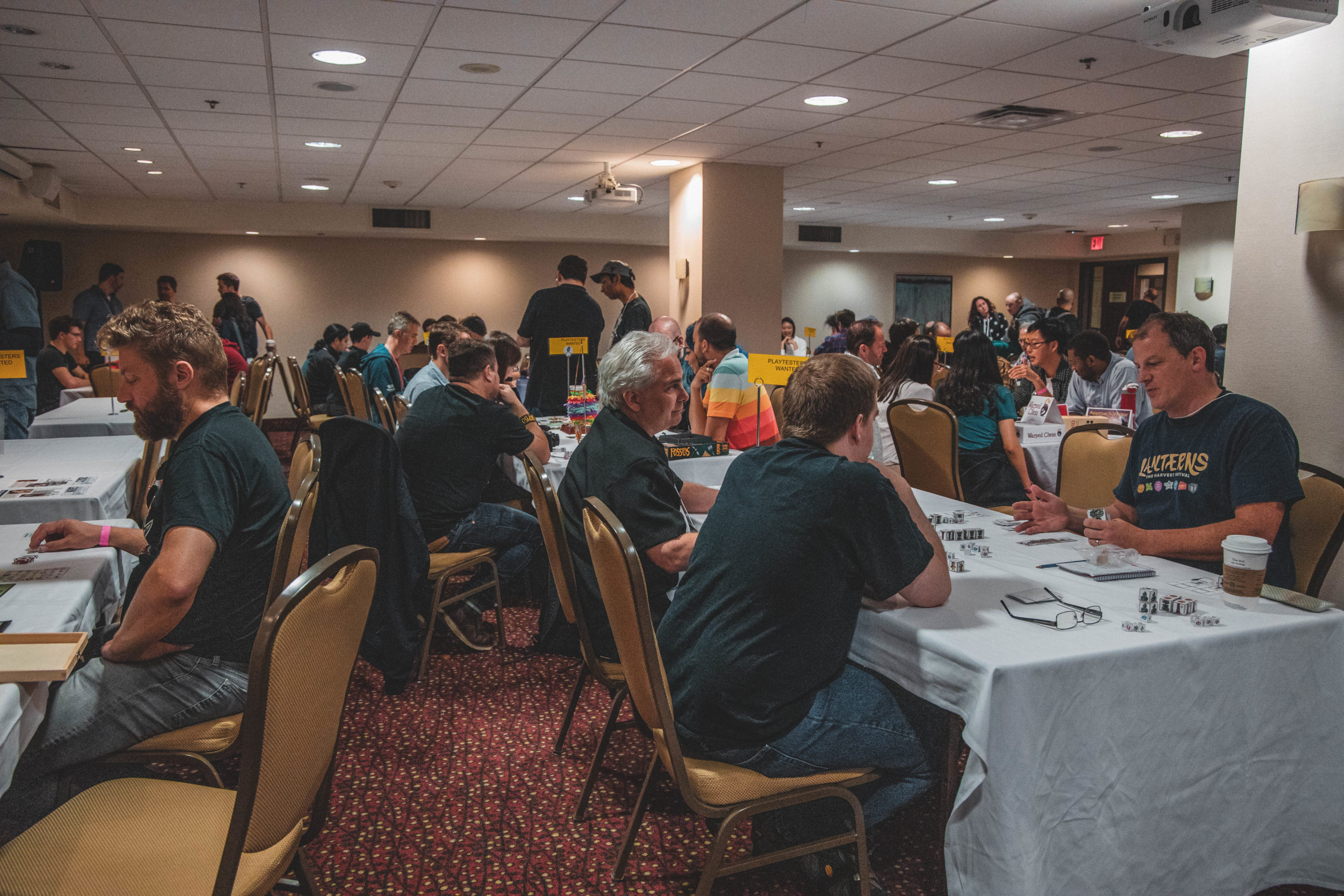 A LOOK INTO THE

Playtest Hall
IMPORTANT INFORMATION

Transportation, Accessibility, and Parking
The Holiday Inn Downtown Toronto is accessible via the TTC Subway Line 2 at College Station or the 501 College Streetcar.
The venue is wheelchair accessible. Events will be located on two floors. To reach the second floor, ask for assistance from front desk to utilize the elevator. Accessible washrooms are also available.
Hotel parking is accessible via Wood Street (on the north side of the hotel). Upon entry, take a ticket from the parking machine. Bring the ticket to the Front Desk to pay by cash, credit or debit. The cost is $18 for the day (Maximum) and $30 for Overnight. 
ATTEND

Get Directions to the Venue
Venue
30 Carlton St, Toronto, ON M5B 2E9, Canada
How to get there